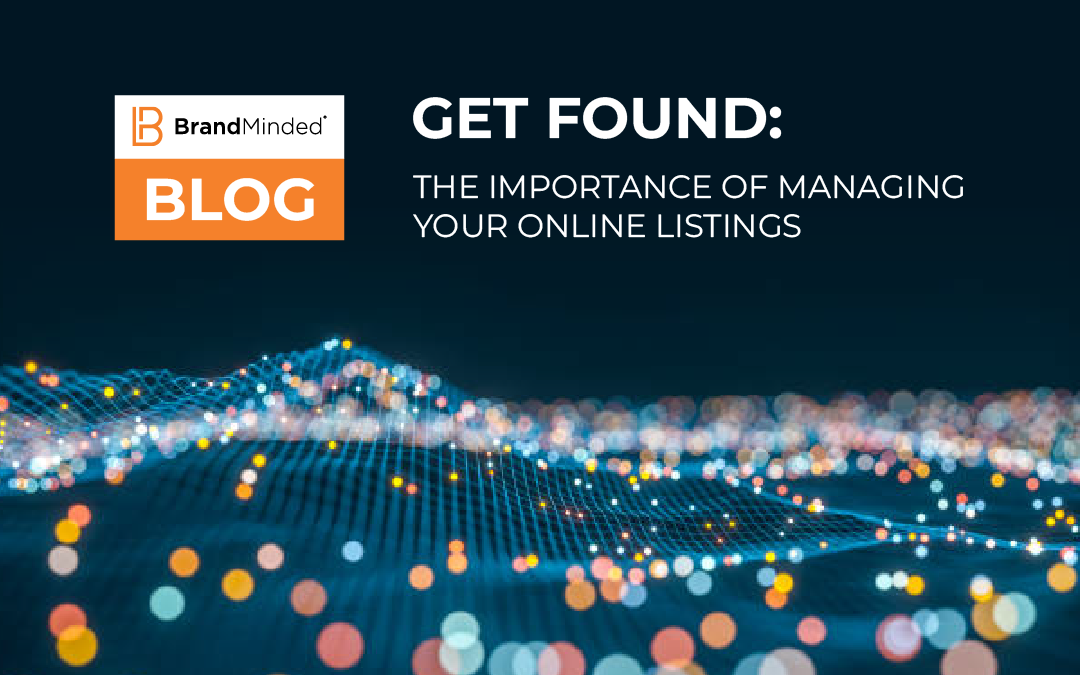 In today's digital age, your business's visibility matters. More than three-quarters of consumers research a company's online presence before visiting in person, according to one Visual Objects report . Customers are increasingly turning to online platforms to find and engage with businesses. As a small or medium-sized business, it's imperative that you have accurate and up-to-date online listings. Positive online reviews are just the cherry on top.
This all emphasizes just how important it is to manage your online listings. It's an easy task to overlook, especially if you're a time-strapped business owner — but it's an essential part of doing business today. As a leader in citation management in Tampa, BrandMinded® understands the many nuances of digital marketing.
Why it's Important to Manage Your Online Listings
Let's start by clarifying what an online listing is. It refers to the information available online about a business, which typically includes its:
Name
Business description
Address
Phone number
Website
Operating hours
Photos
Customer reviews
When online listings are accurate, it increases the chances of a business appearing in search engine results, maps, directories, and review sites. This, in turn, can lead to increased website traffic, foot traffic, and sales. In other words, online listings allow customers to find your business. Inaccurate listings, on the other hand, can have negative consequences — like lost revenue, lower search rankings, fewer in-person visits, and decreased customer trust. Popular online listing platforms include:
Google Business Profile
Yelp
Apple Maps
Facebook
Superpages
Incorporating Citation Management Services
Staying on top of your online listings is critical. With citation management, the goal is to ensure that every online reference to your business is accurate and current. That comes with many SEO benefits. For starters, it's an important ranking factor for Google. When done correctly, citation management can:
· Build a business's brand awareness
Drive more traffic, both online and in person
Ensure consistency by suppressing duplicate listings
Help manage the logistics of opening and closing locations
Leveraging Software for Managing Online Listings
Whether you're looking for citation management in Tampa or any other part of the country, partnering with an experienced digital marketing agency is vital. BrandMinded® understands how to maximize online listings, thanks to our proprietary listing software — LeadMinded.
With LeadMinded, businesses can automatically take control of their online listings. Our listing software is the only one on the market that protects the way your critical business information is displayed online. This puts you directly in the path of your customers. When they're searching for businesses, your SEO-driven listings will rise to the top of the results.
LeadMinded can control your business information across the web. That includes eliminating any repetitive information and updating key information in real time. It can also increase inbound backlinks to your business's website. LeadMinded is an all-in-one software that goes beyond online listings. It also gives businesses access to resources like:
An unmatched CRM
Lead conversion support
Automated marketing
Other digital marketing solutions like email marketing, social media scheduling and more
Call tracking
Appointment scheduling
Taking steps to manage your online listings is one important part of an overarching digital marketing plan. BrandMinded® provides comprehensive solutions. In addition to our software for managing online listings, we also specialize in SEO/SEM, content marketing, high-quality graphic design, and other tools for staying visible in today's digital world. No matter how great your business is, it won't get far if customers can't find you online. We give businesses what they need to stand out from the crowd and establish themselves in their local community and beyond. BrandMinded® can help you get there.