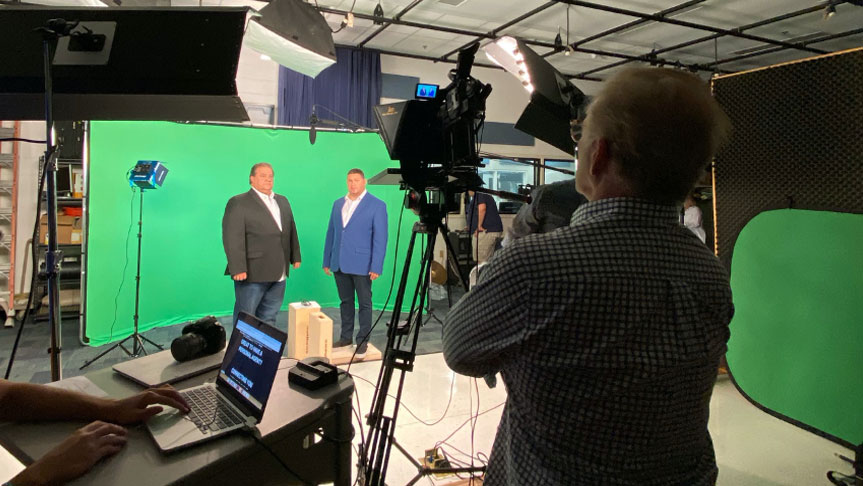 There's nothing better than working with clients you really like and enjoy. And that is the case with our client Accident Agents.
The mission of Accident Agents is to help guide members of the Latin Community through the legal, medical and insurance challenges after an accident or injury. But the passion and energy of the company comes from its owners, Juan Carlos Pinto and Richard Del Rio, and that passion is real. Their laughter and positivity is infectious. Their personalities strong. Their commitment to helping the Latin community, as genuine as it gets.
So, in shooting their first TV Commercial, the BrandMinded® Team created a loose, relaxed and fun environment. Enjoy the out-takes. Forget the cameras. Let them be themselves. Put everyone at ease and let their personalities shine through.
The result was a wonderful morning of laughing, learning more about each other and gaining a deeper understanding of their passion for Accident Agents. It also produced a series of very successful TV commercials for both TV and online, in English and Spanish. Mission accomplished, and more!