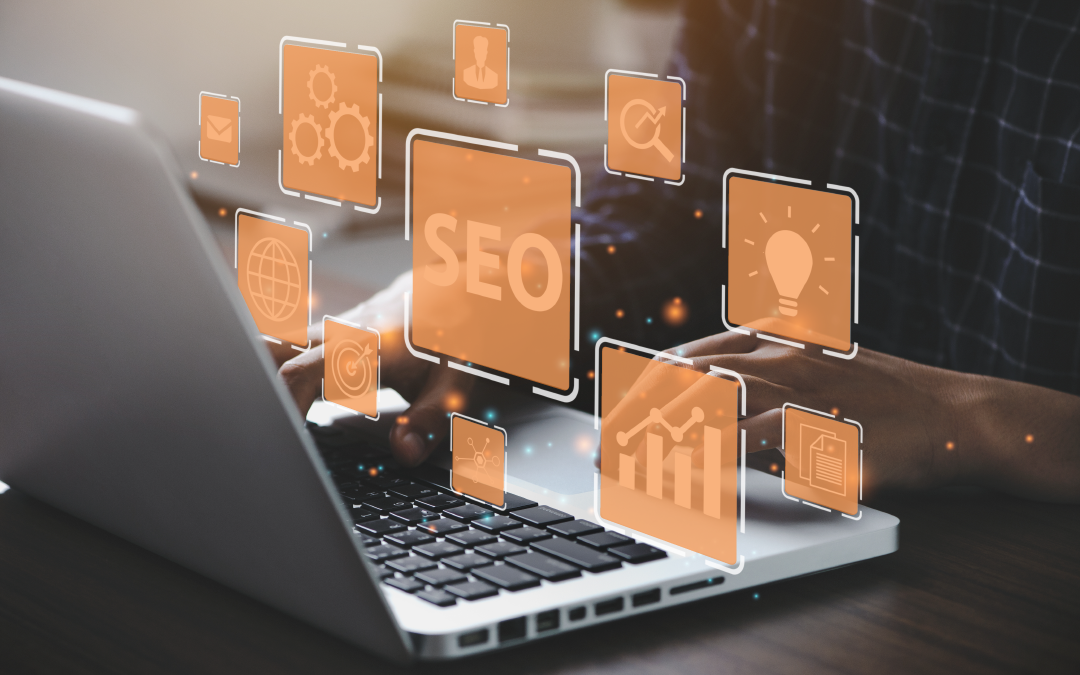 Digital marketing has many layers. Combining multiple strategies can help small businesses put more muscle behind their marketing efforts — and ultimately drive revenue. A robust plan typically includes digital ads, web content, video content, social media, email and more. That's where SEO and SEM come into play. When done right, they can help round out your overall digital marketing plan in a big way.
Search engines can be a powerful way to connect with your target demographic. You just have to know how to work with them. BrandMinded is an SEO and SEM firm Tampa can trust. We've been at this a long time and rely on data-driven solutions in all we do. Let's unpack why SEO and SEM are essential to your digital marketing success.
What is SEO?
"Search engine optimization, or SEO, is the practice of improving your content and your website to boost your ranking, specifically on Google," says Matthew Hall, Senior SEO/SEM Specialist at BrandMinded.
To get to the top of Google search results, businesses need to create content that helps searchers find what they're looking for and have a positive search experience. This is the heart of Google's recent helpful content update. It's designed to prioritize people-first content — and devalue clickbait and unhelpful content.
"When we're talking about SEO, we're talking about making sure that the content and the website are up to par with Google standards so that it will rank higher," says Hall. "By default, that usually helps the ranking on other platforms as well because other platforms, like Yahoo and Bing, largely model their algorithms off of the Google algorithm."
What does SEO look like in practice? Instead of trying to manipulate your content and your Google ranking, SEO involves optimizing your website and blog posts so that they're:
Authentic and reflect the voice of the brand
Original (not published elsewhere online)
Helpful to your audience and tailored to their needs
What is SEM?
Advertising is a huge revenue source for Google. In 2021, the search giant brought in over $209 billion dollars in ad revenue. After typing in a search query, you've probably noticed advertised search results that pop up at the top of the results page.
"Depending on which search query you're looking at now, someone could have the organic rank as number one, but you don't even see them at the top of the page," says Hall. "You actually have to scroll down to even get to them because there are ads on top of it."
SEM, which stands for search engine marketing, leverages search result ads to your advantage. Google ads can also appear within the shopping tab, on Google Maps, or on Google search partner websites.
How SEO and SEM Work Together in Digital Marketing
While SEO is extremely important to improving your search ranking and getting organic traffic, SEM is equally valuable. The two work hand in hand. Hall says the goal is to strengthen SEO to the point where you can eventually decrease your advertising spend.
"The truth is that if anyone wants to get business immediately, they have to spend money on ads if they want any sort of rank or visibility on Google," he says. "A lot of people want to be first organically, but that's a lot longer of a strategy, especially to do it properly."
The Google Ads platform can get you moving in the right direction in terms of generating leads. Consider it part of your overarching digital marketing plan. One side of the coin is growing your organic ranking — the other is SEM. With SEM, we can turn on the faucet tomorrow and get that traffic flowing while you build out your SEO strategy.
"As an agency, we have employees who are dedicated to analyzing the data we receive on a regular basis," says Hall. "We are always checking campaigns. Without the right guidance, you could easily spend $1,000 in a day and get nothing for it if there's even a small error in your configuration. There are lots of nuances, and BrandMinded understands them."
Ready to take your digital marketing plan to the next level? Contact us today to get started.