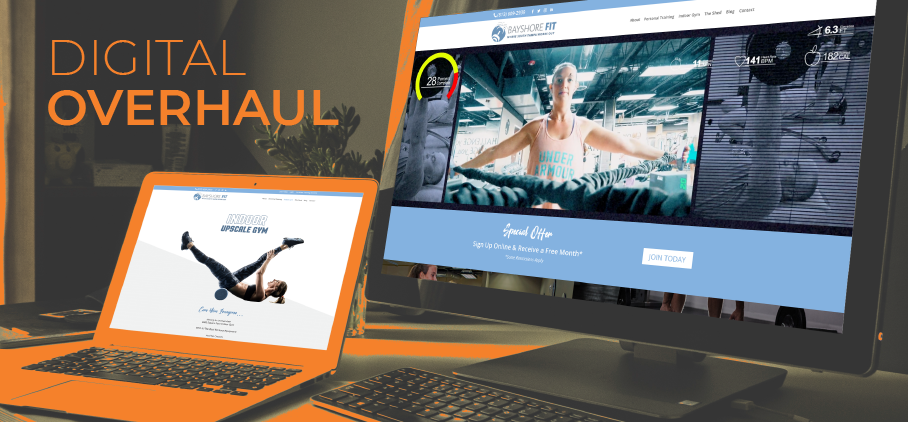 FOR IMMEDIATE RELEASE
July 1st, 2019
BRANDMINDED® REVEALS A DIGITAL BRAND OVERHAUL FOR BAYSHORE FIT, TAMPA'S BETTER GYM EXPERIENCE
Tampa agency revamps the website with new videos, new brand messaging, new visual identity in a digital rebranding campaign.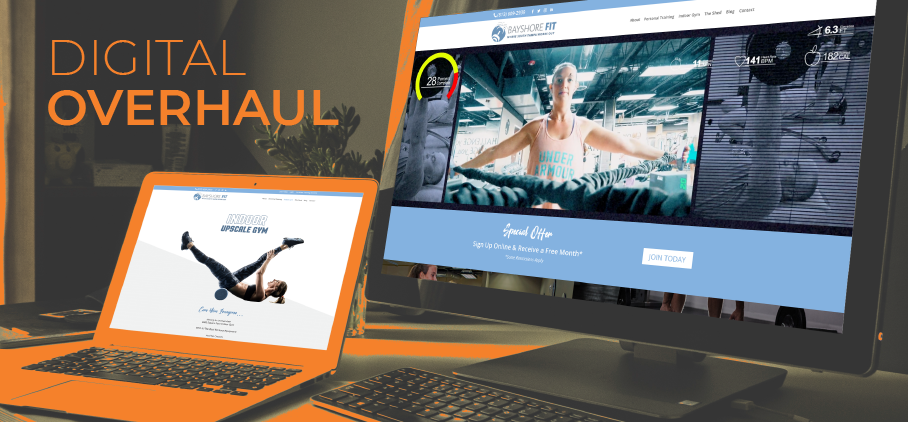 TAMPA, FL, July 1st, 2019 – BrandMinded®, a digital marketing agency in Tampa, has partnered with Bayshore Fit as its agency of record to design and implement a radical, new digital refresh for the gym's established brand. Bayshore Fit, an upscale gym with limited memberships, the best equipment, top trainers, and a friendly atmosphere, now boasts a modern, state-of-the-art website with multimedia content and custom photography to match its social media visual overhaul.
Redesigning the website was a full-service endeavor. BrandMinded® produced all elements of the website including custom photography, website design and development, unique content, search engine optimization, as well as video production including drone videography.
"The most important areas we focused on were usability, speed, and functionality," explains Meagan Floco, Digital Director at BrandMinded®. "We re-engineered the flow of information on the website so now visitors can quickly and easily get information about classes, trainers, memberships, rates, and any other details they need then and there," Floco says.
The new BayshoreFit.com also comes with an updated brand refresh – a new take on their identity and social presence that better reflects their philosophy and dedication to health and fitness. Located in the heart of South Tampa, Bayshore Fit's 9,000 square-foot fitness facility offers something for everyone, no matter their experience or fitness level.
"Refreshing the brand identity for Bayshore Fit was an especially exciting project," says Seth Sullivan, Graphic Designer at BrandMinded®. "Visually, we needed to better communicate their story, their culture, their philosophy. In the end, the result is a cohesive message that defines who they are – the unpretentious, unintimidating, anti-big-box gym where South Tampa Works Out," Seth explains.
The third major update in the digital brand campaign is the launch of Bayshore Fit Flash – a new health and fitness blog where members and people in the Tampa Bay community can ask questions about nutrition, exercises, training tips, and more.
 "The digital rebrand wasn't all just about updating Bayshore Fit's look," says Miné Salkin, Senior Content Specialist at BrandMinded®. "It's also about getting closer with the fitness community in South Tampa and having genuine engagement with them. The Bayshore Fit Flash will be a new branded publication where people can ask trainers questions about health and fitness, and have them answered," Salkin explains.
BrandMinded® will roll out these stories over Facebook, Instagram, LinkedIn, Twitter and also video formats in the coming months – and encourages everyone to stay tuned and follow Bayshore Fit on social media for all future news and updates.
About BrandMinded®:
A WHOLE NEW BRAND OF DIGITAL MARKETING.
BrandMinded® is an innovative, focused, passionate digital marketing agency with a straightforward mission: to help small to medium sized businesses grow. We offer a full spectrum of marketing and advertising services for our clients including TV, radio, print, outdoor and video production, in addition to content marketing, SEO, SEM, social media and reputation management.
Our team is a collective of talented, experienced creatives who have worked to increase revenues of companies in more than 30 states nationwide. Driven by data, fueled by creativity – we help businesses grow in Tampa Bay and beyond.
For more information, visit www.BrandMinded.com
About Bayshore Fit:
Bayshore Fit is an upscale gym with a friendly vibe located in South Tampa, Florida. Owners Beth Scanlan and Jeff Fink, with over 20 years of fitness expertise, created their ideal gym that breaks out of the big-box gym mold.
At Bayshore Fit, members are greeted by their name and enjoy clean, updated equipment with no crowds. The gym also offers members unlimited classes, customized personal training sessions and a unique outdoor functional fitness shed. Everyone, regardless of their fitness level, has a place at Bayshore Fit.
For more information, visit https://bayshorefit.com/