SHOWING OFF WHERE TAMPA BAY TAKES OFF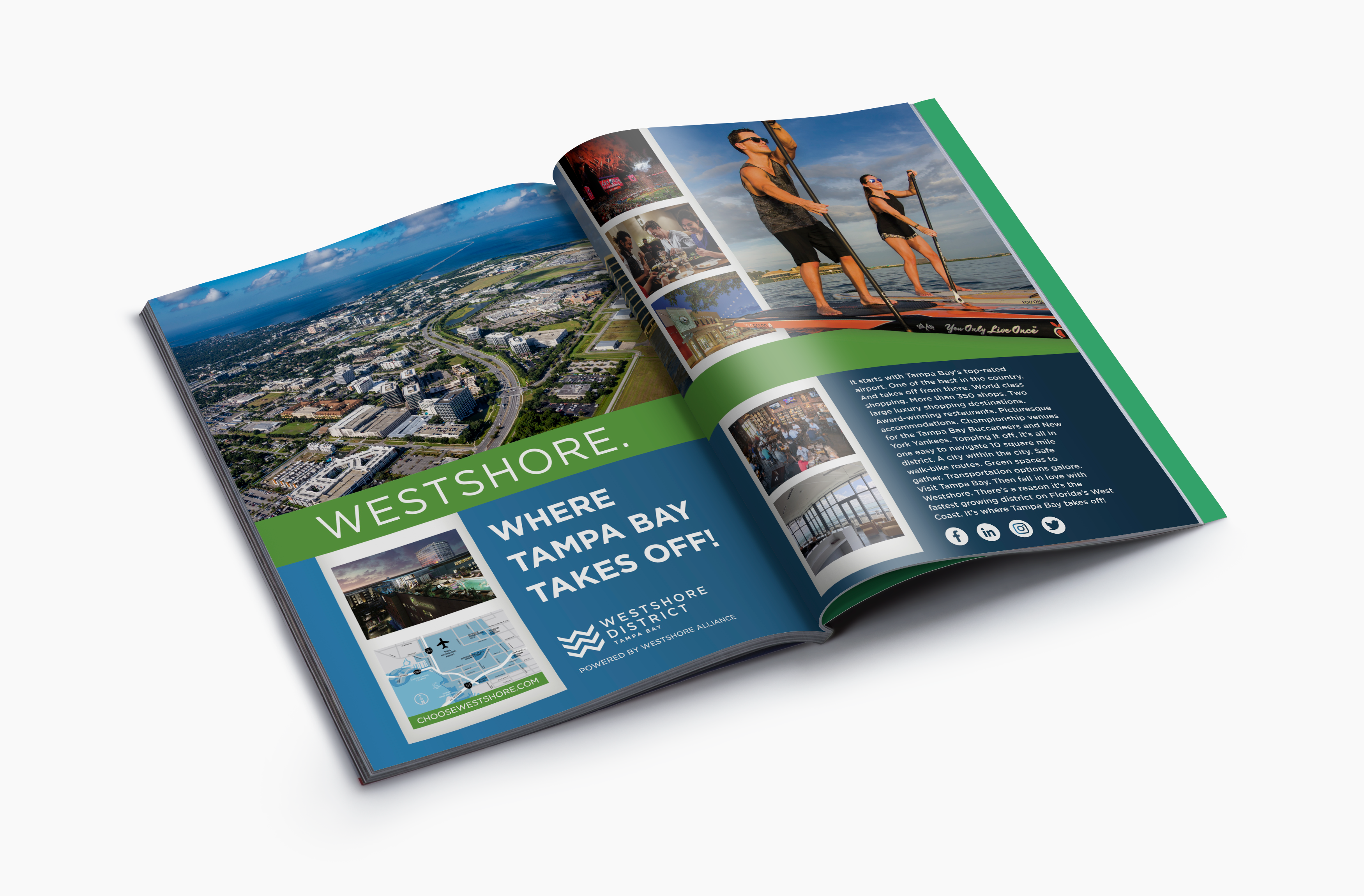 The Westshore District is where Tampa Bay takes off. Home to various businesses, venues and community spaces, the BrandMinded® team was thrilled to show off the District's hidden gems in Visit Tampa Bay's 2022 Visitor's Guide. From engaging copywriting to creating a playful and trending design, the two-page spread captures Westshore District's beauty and unique qualities. With stunning photography and a striking headline referencing the Tampa International Airport, the advertisement is a successful addition to representing our client and strengthening their brand identity by showcasing all that Westshore has to offer.
Explore the Westshore District and see more of our work by keeping up on social media! Follow along on Instagram, Facebook, Twitter, and LinkedIn @WestshoreAlliance.