While working with one of our clients, Synergy Health (synergynaples.com) we had the tough challenge of separating them from the rest of the pack and other companies that use the word "Synergy" in their name.
To accomplish this, we created strong branding campaigns local to their native market like "Naples Leading Chiropractic Clinic" "Innovative, Non-Surgical Joint Pain Relief", "Making Naples Better", and more.
We complimented this with quality original content featured on their blog, white-hat link building techniques, citation management, and monthly technical SEO services. Constantly working to make sure the website is in full compliance with Google's best practices and continuing to test different Meta titles, and descriptions. Adding full Schema markup to all the pages was also very helpful for this website to increase Organic ranking.
As a result of our efforts in SEO for this client, we have seen some phenomenal improvements over the last year.
Organic Website Traffic for this client has increased by 108% since last year due to our ongoing SEO and content efforts.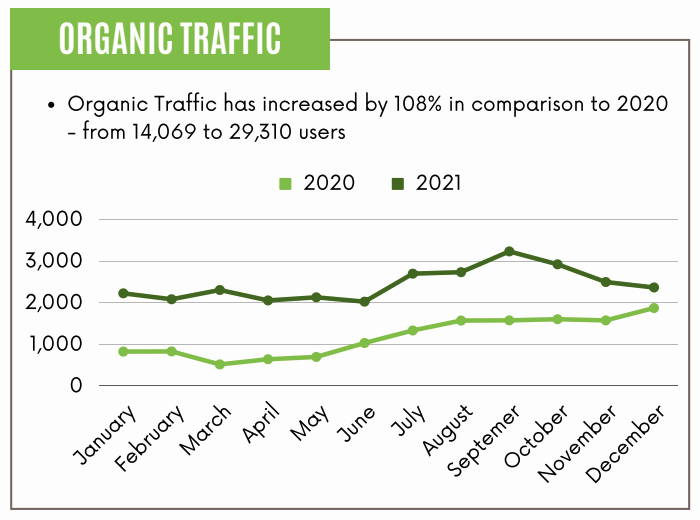 Total website traffic for this client has also increased by over 100% since last year with a large part of this driven by Organic Search (Google, Bing, Yahoo, etc.)
As you can see in the graph below, more than 80% of their website traffic is coming from Organic Search so it becomes obvious how much of a difference this has made on their business.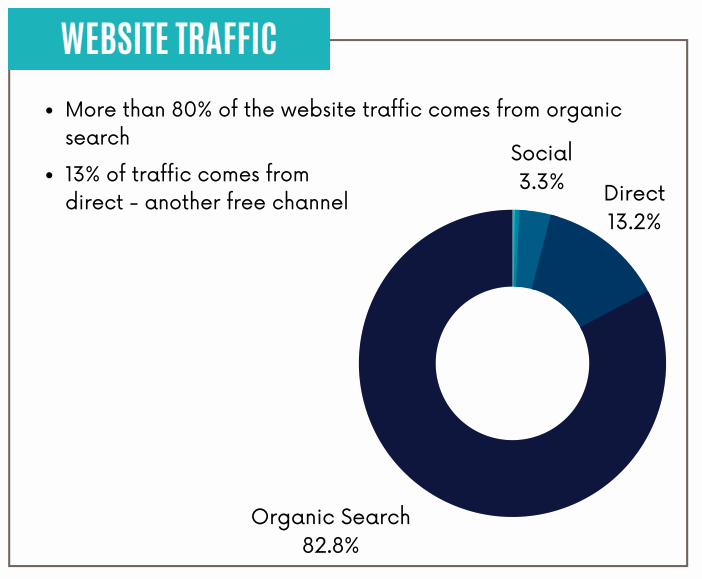 Conclusion
While SEO and Content Creation does not ever deliver immediate results, the case study above shows how over time, the results can be immense. Investing in quality original content and experienced SEO practitioners will give your business a huge lift over time if done properly.
Interested in using our services for your business? Drop us a line on our website.