Today we celebrate the birthday of our Digital Director, Meagan! Behind the desk, Meagan leads the charge on our daily operations, manages client relationships, and inspires our team to be creative and collaborative each day. But beyond that, let's get to know Meagan by hearing all about her passions, projects, and even birthday cake preferences!
What do you love most about working for BrandMinded?
BrandMinded is like no other digital agency in Tampa Bay. We have a unique blend of talents and backgrounds that can do anything and everything with excellence. We are transparent about what we do and I think that is what drives us to be successful. Our clients have insights into every effort we do on a digital level. We pride ourselves on maintaining communicative relationships with our clients and we always produce better work each and every day. BrandMinded is the best place I've ever worked and I'm so grateful to be a part of it!
What's your favorite aspect of working in the marketing world?
There are several favorite aspects of working in the marketing world where we can put our communication skills, storytelling, creativity, and analytical abilities to good use. The marketing world is ever-changing and constantly growing, providing us marketers with endless opportunities to learn new and exciting techniques and strategies for promoting brands. We are data-driven and use results to help us make strategic decisions. We get to work as a team and collaborate on well-thought out campaigns and content strategies. We learn from our successes (and mistakes), and develop professionally as we constantly sharpen our skills day in and day out. We get to share our client's stories and help them deliver their mission and purpose to the digital world. We are true problem solvers and get to tap into our creative minds to come up with new ideas and innovative ways of solving challenges. There is no limit to what we can do in today's marketing world.
What's a passion you have that people might not know about you?
Dancing. I have been a dancer since I was three-years old, and still to this day get some much joy and satisfaction from performing. One fun fact: I used to dance professionally with a Hip Hop crew in Arizona called Foot Klan. Our mission was to unify communities through street dance and creative arts. We've opened and promoted for a variety of major brands and products in Phoenix including Ducati, Alice Cooper, the Phoenix Suns, The Arizona Lottery, and Lady Gaga.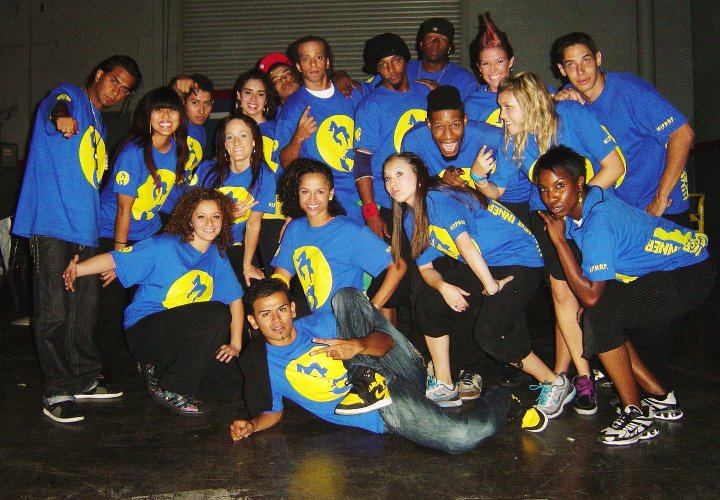 The Foot Klan Dance Troupe Performing at the Powerhouse Concert in Phoenix, Arizona.
What does your ideal weekend in Tampa Bay look like?
Kicking off my ideal weekend would start with a Friday evening bike ride or stroll along the Tampa Riverwalk while listening to some good tunes and catching that gorgeous sunset across the bay. I always start my Saturday mornings with teaching Zumba at the Harbour Island Athletic Club, where I get to inspire so many people by staying healthy and fit with dance! From there, I'd enjoy time with friends and anything outdoors such as going to the beach at Anna Maria Island or kayaking in one of Florida's crystal clear waterways.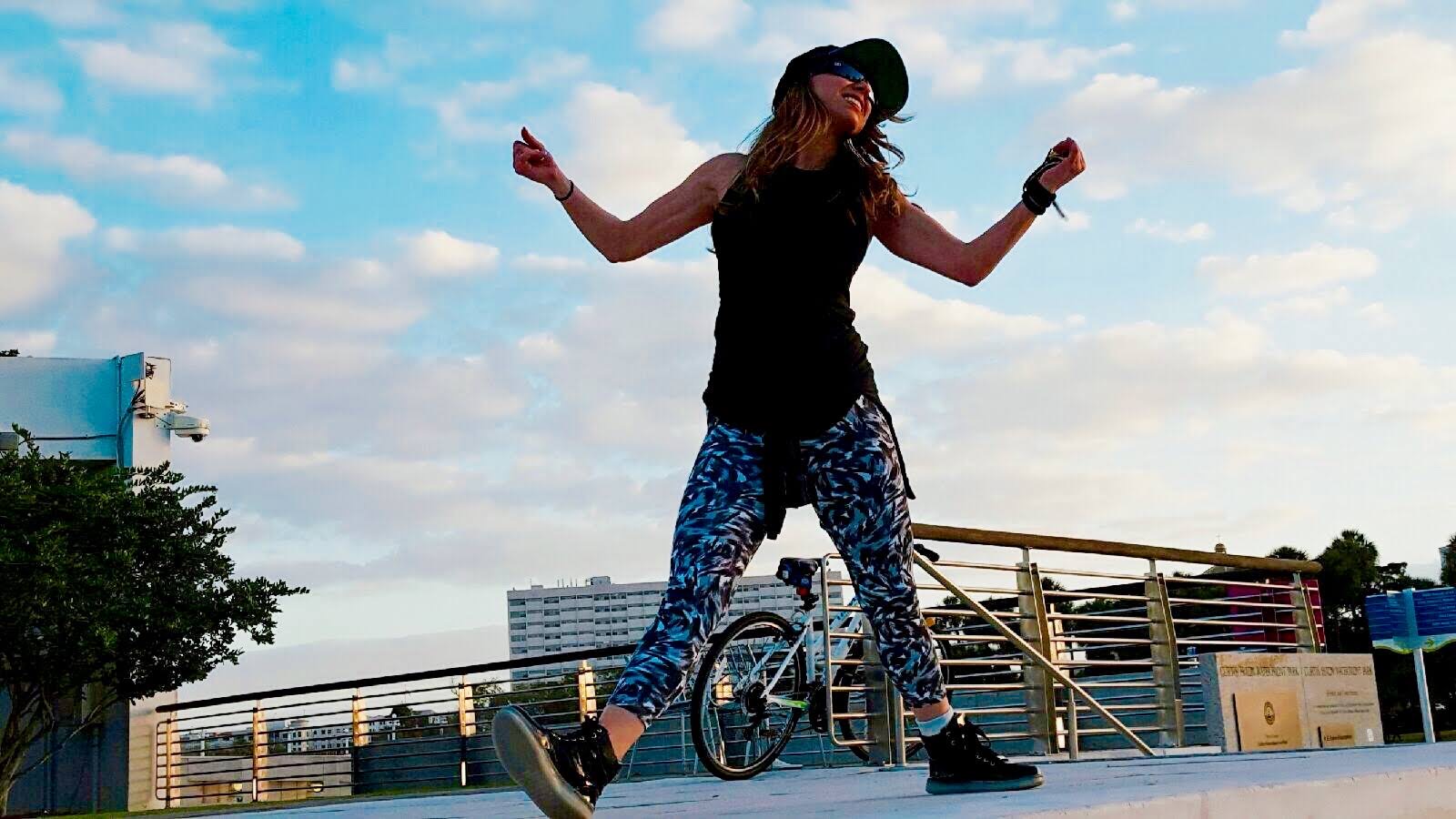 Meagan teaching Zumba Fitness in Downtown Tampa at Zumba in the Park and at the Harbour Island Athletic Club.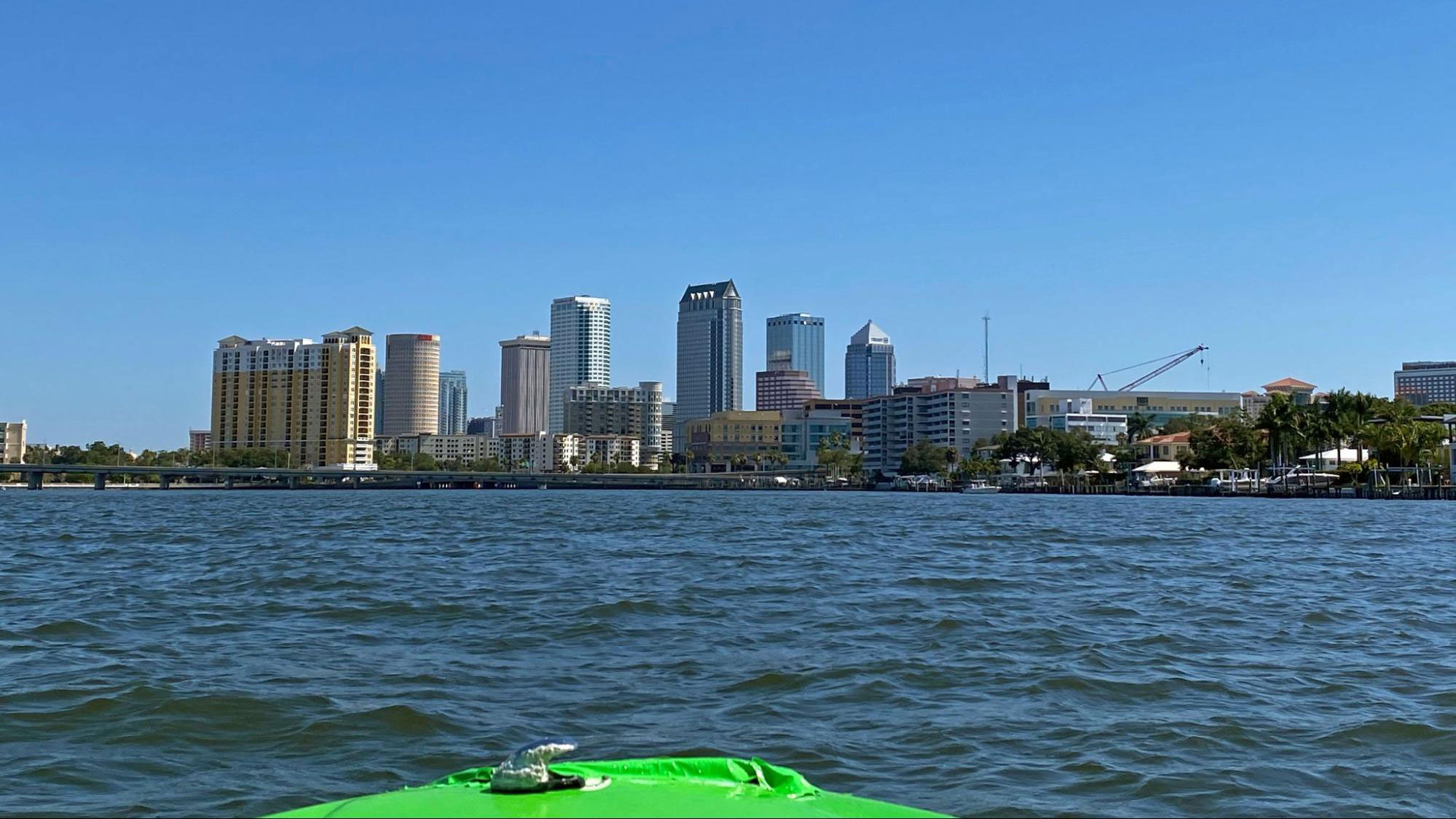 Kayaking in the Tampa Bay.
What's a project/accomplishment you're proud of?
As a whole, I'm incredibly proud of the way my team comes together to create quality, thoughtful projects and campaigns that produce results for our clients! We're small, but we sure are a mighty team! From launching a whole new brand to designing and developing a new website from scratch, my team always comes together for a challenge and delivers exceptional work! I couldn't ask for a better team – the best years are yet to come!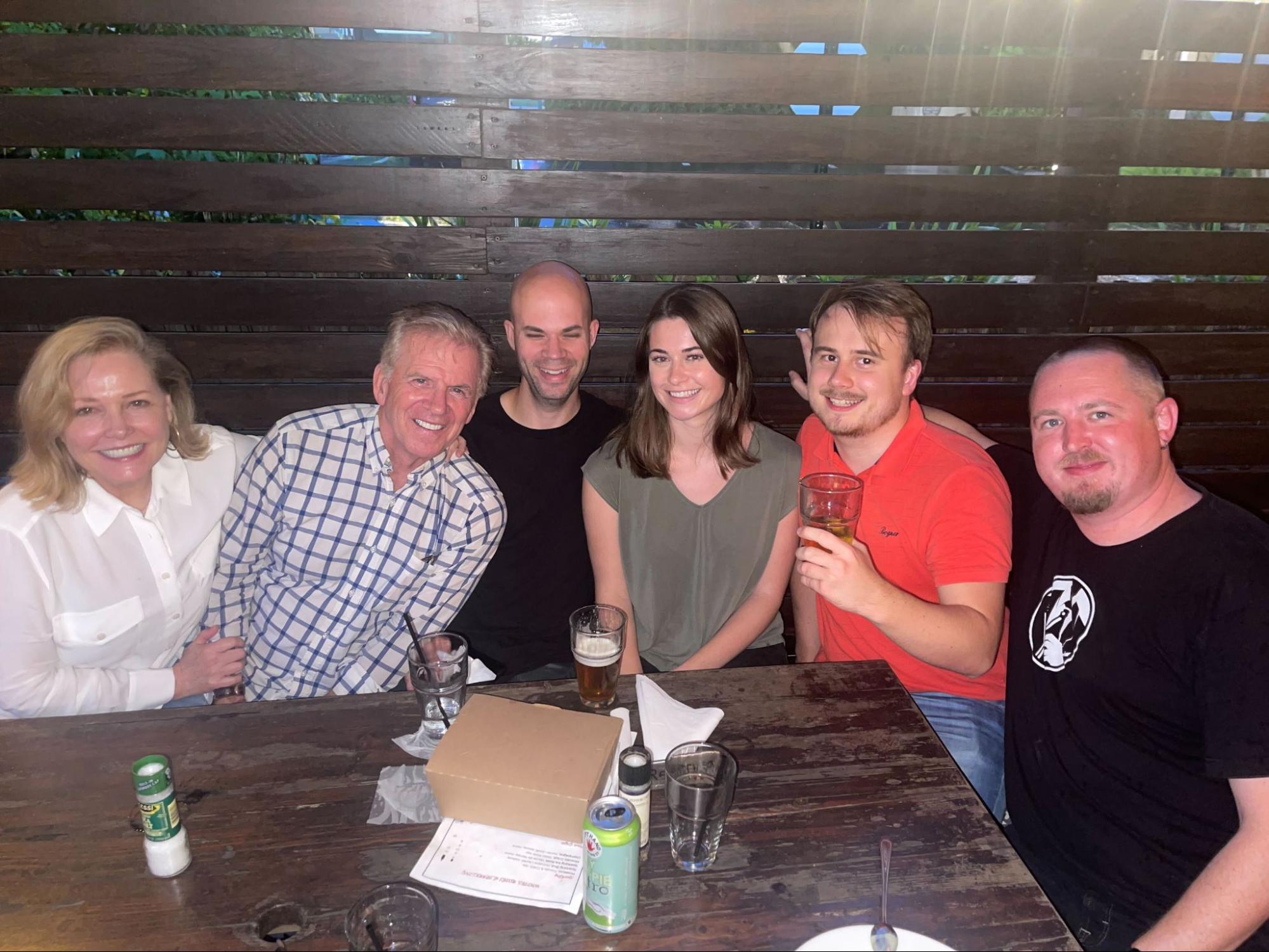 The BrandMinded Leadership Crew – excluding Meagan.
What's your favorite type of cake/treat to have on your birthday?
Since I've heard the rumor that calories don't count on your birthday…my favorite birthday cake is a white cake or white chocolate cake. Nothing keeps the party going like a Funfetti cake!
Happy birthday, Meagan! Thank you for all you do for BrandMinded.