While working with local events company Bay Festivals, our BrandMinded team was given the challenge to launch a new website and social campaign promoting Tampa Bay's first All-American Barbeque Festival sponsored by Budweiser. With a short timeline to gather sponsors and drive ticket sales, our team got to work on creating engaging and customized content to increase brand awareness and generate local buzz.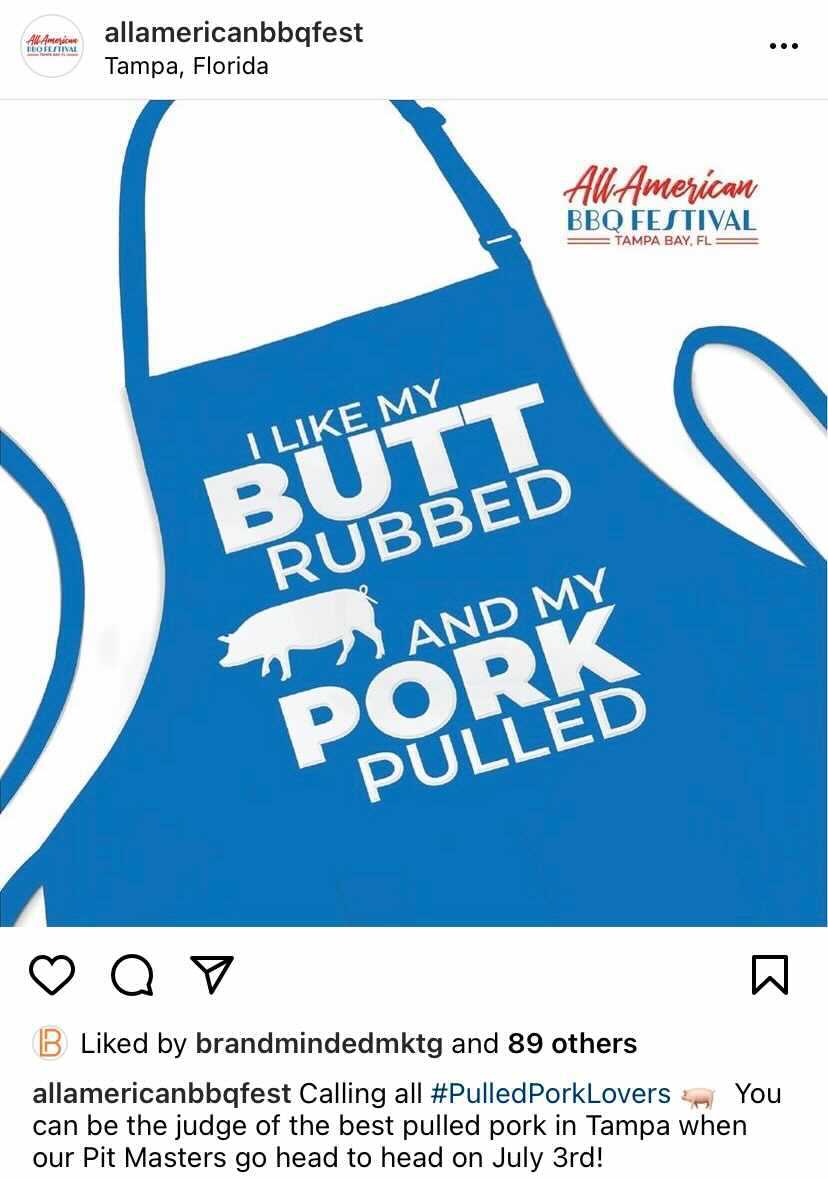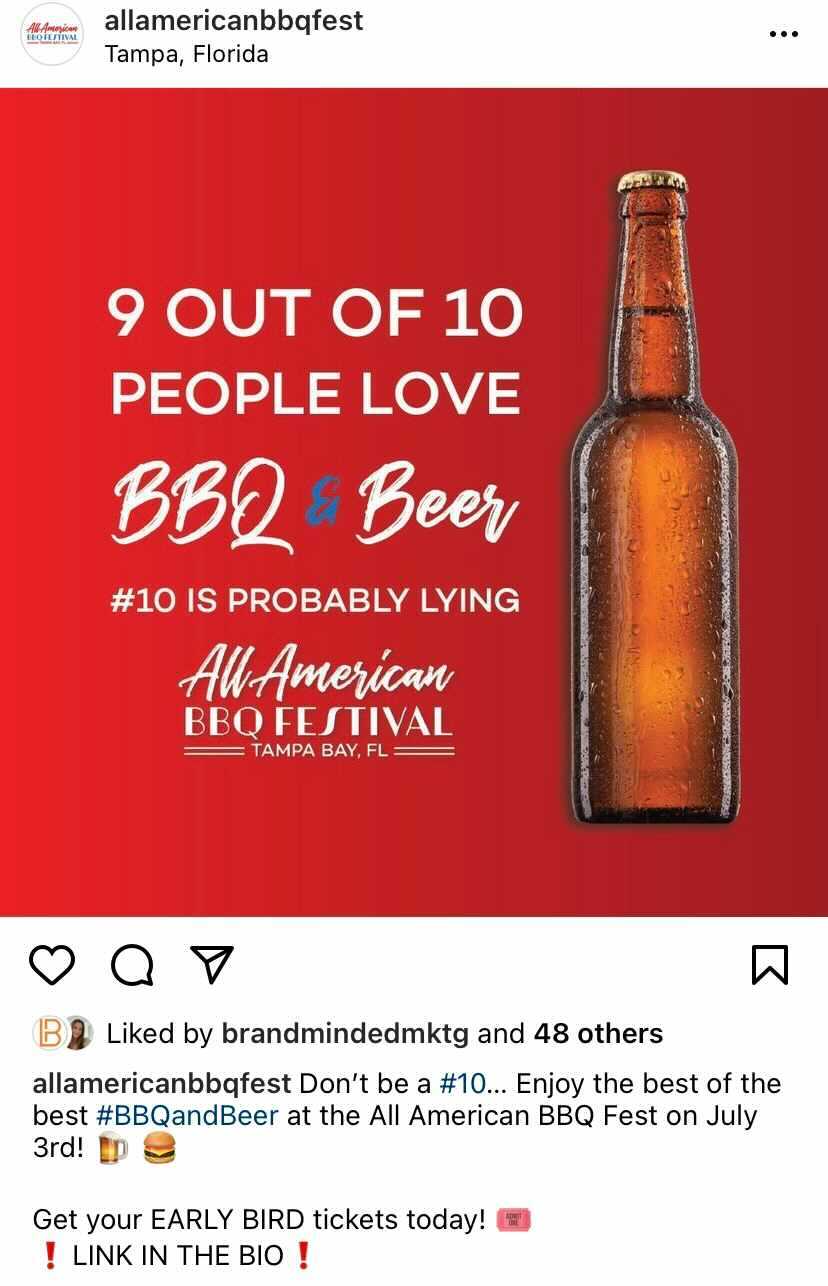 Our team researched competitors in the area, successful past festivals, and trending content (i.e., reels, memes, and gifs) that would capture the attention of our target audience and convey a fun, memorable experience for those who attended the All American Barbeque Fest. In just 60 days, BrandMinded created and published 218 pieces of unique content on both Facebook and Instagram – gathering 329,50K unique impressions and a 94% engagement rate, leading to quality results.
Check out bay-festivals.com/all-american-bbq-festival for a taste of this project and follow along at @allamericanbbqfest on Instagram or Facebook for more mouthwatering content!