FOR IMMEDIATE RELEASE
March 12th, 2020
BRANDMINDED® IS SELECTED BY MISSION SEARCH CORPORATION AS NEW AGENCY OF RECORD
Tampa digital agency to reposition, redefine and enhance the digital presence of Mission Search in a new partnership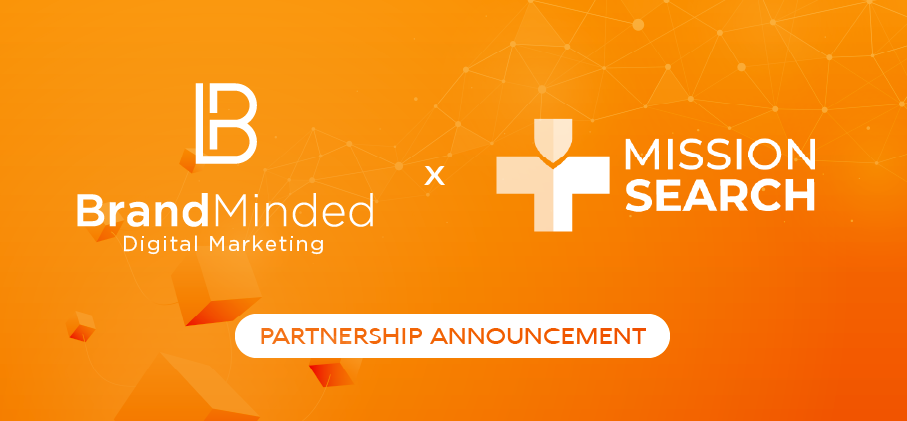 TAMPA, FL, March 12, 2020 – BrandMinded®, a digital marketing agency in Tampa, is selected by Mission Search Corporation as its agency of record to design and implement a new digital refresh for the interim healthcare recruiter. Mission Search, a leader in connecting healthcare talent with opportunity, will undergo a digital refresh in the areas of content marketing, custom social media calendars, and other digital efforts to enhance and elevate its online presence.
Headquartered in Tampa, Mission Search has placed more than 10,000 healthcare professionals in Executive Search, Interim Leadership, Physician Services, Radiation Oncology, Medical OEM Services and Government Services.
BrandMinded® will follow a partnership methodology and will employ the latest best practices in content marketing, social media, and paid digital media initiatives to elevate and enhance Mission Search's online brand and visibility.
"I think relationships are a big part of successful agency work," says Karen Barrera, Executive Director at BrandMinded™. "Clients want to know people are really paying attention and are invested in their success."
This new partnership will kick off with a revamped content marketing and social media marketing campaign with updated messaging, tone, and positioning to better reflect Mission Search's gravitas within the medical recruitment industry.
About BrandMinded®:
A WHOLE NEW BRAND OF DIGITAL MARKETING.
BrandMinded® is an innovative, focused, passionate digital marketing agency with a straightforward mission: to create an agency model to better serve our clients. We offer a full spectrum of marketing and advertising services for our clients including TV, radio, print, outdoor and video production, in addition to content marketing, SEO, SEM, social media and reputation management.
Our team is a collective of talented, experienced creatives who have worked to increase revenues of companies in more than 30 states nationwide. Driven by data, fueled by creativity – we help businesses grow in Tampa Bay and beyond.
For more information, visit BrandMinded.com
About Mission Search Corporation:
Founded in 1998, Mission Search Corporation began as a recruiting and consulting company for hospitals in Florida. We quickly became a leader in placing healthcare professionals throughout the United States and have successfully completed search engagements and interim assignments for major well-known hospitals, academic medical centers, community hospitals and free-standing clinics. Mission Search has placed over 10,000 healthcare professionals helping us to become a national leader in Executive Search, Interim Leadership, Physician Services, Radiation Oncology, Medical OEM Services and Government Services.
 For more information, visit www.missionsearch.com