BRANDMINDED® IS PROVIDING OVERTIME DIGITAL SUPPORT DURING COVID-19
Three Digital Keys to Communication are Critical for Businesses in a Time of Pandemic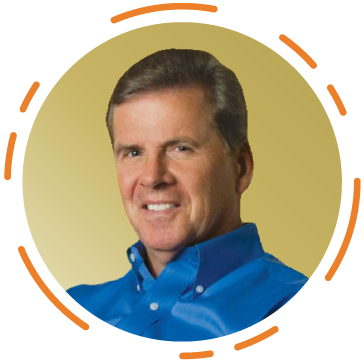 While face to face communication may be compromised during this medical crisis, clear communication is more vital than ever. Your patients, clients, customers, and colleagues want to hear from you. They need to hear from you. They are looking for guidance and information. This is not a time to go silent. It's time to take a leadership role.
That's why the BrandMinded Digital Marketing Team wants all of our clients to know that we are not only open for business but are working overtime to help get you and your business through this challenging time. 
As we retreat to work from home, the need for connection has surged. Digital traffic is skyrocketing. As a result, we recommend 3 digital keys to all our clients. These are steps that will help you stay connected and demonstrate leadership in the chaotic months ahead – and the BrandMinded Team is here to help you every step of the way.
USE SOCIAL & REGULAR EMAIL BLASTS TO PROTECT HUMAN CONNECTION
People are alone and uncertain. They want to be reassured that we'll get through this. They want to be reassured we're in this together. This is an opportunity for you to be more than a business connection, but a true business partner and friend. If you have valuable advice or information to share, share it. Show your clients you'll be there in good times and bad. At the very least, let people know you're thinking about them, checking on them, and making sure they're ok.
USE SOCIAL AND DIGITAL TO MITIGATE BUSINESS INTERRUPTION
Just because your office is closed doesn't mean you can't offer value to your clients. If you're in medical, your patients need to hear from you. They need your advice and support. If you're in health and fitness, your clients need your advice on how to get through and not gain 20 pounds. If you're in service, they need to know the status of all their projects, what has changed and plans for the next steps. 
There are a variety of virtual and video technologies that can allow you to continue doing business. The BrandMinded Team has extensive expertise in this field and can help coordinate technology set-ups and provide all the necessary training.
At the very least, in this fast-moving crisis, we need to work together to put out daily digital updates. These communications need to be well organized and effectively delivered so your customers know the latest status of your services and how it impacts them.
USE THE DISRUPTIVE LESSONS OF THE PRESENT TO BUILD FOR THE FUTURE
Think ahead. When this is over, what's on the other side? What's the new normal? This disruption will make everyone re-evaluate how they do business. Stay in front of your customers about the changes you're making to better serve them. What you've learned from this. Plans you want to implement to be prepared if this happens again. Above all, don't think you can just go silent for 3 months and expect your customers to remain loyal and return on the other side. If you're not reaching out to them right now, someone else is. 
The situation surrounding COVID-19 changes daily, but the commitment of your BrandMinded team does not. We will be in contact with each of our clients daily to provide the services they need.
About BrandMinded®:
A WHOLE NEW BRAND OF DIGITAL MARKETING.
BrandMinded® is an innovative, focused, passionate digital marketing agency with a straightforward mission: to create an agency model to better serve our clients. We offer a full spectrum of marketing and advertising services for our clients including TV, radio, print, outdoor and video production, in addition to content marketing, SEO, SEM, social media and reputation management.
Our team is a collective of talented, experienced creatives who have worked to increase revenues of companies in more than 30 states nationwide. Driven by data, fueled by creativity – we help businesses grow in Tampa Bay and beyond.
For more information, visit BrandMinded.com